Welcome To...
The Wonderful World Of Dance
Greetings Everyone
A very warm welcome to the Singapore Ballroom Dance Teachers Association (SBDTA), a non-profit organisation established since 1980, whose aim is to:
Create opportunities for local professional dance teachers of all dance fraternity to become qualified, recognized & achieve success across Singapore, Asia & the World in DanceSport.
Nurture & groom local Professional & Amateur competitors to reach higher levels of dance excellence.
Organize & endorse dance championships & competitions in Singapore; select representatives for World and Asian Pacific dance championships.
Promote the art of dancing with the aim of fostering friendship, fitness & self-fulfillment amongst members and enthusiasts of dancing.
We are affiliated with the World Dance Council (WDC), the world authority for professional dance and dancesport and its Asian counterparts: the Asian Dance Council and the Asia Pacific Dance & Dancesport Council. All of which are to encourage & promoting dance.
The SBDTA would like to welcome all local dance teachers, professional & amateur dance competitors and supporters of dance to join us to embrace the joy of dancing and the challenge to be better dancers regardless of age or ability. More importantly, we simply would like more people to dance and love dance.
Happy Dancing!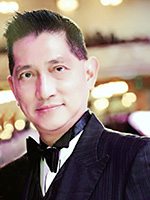 Mr. John Tan
President SBDTA