OUR FOUNDERS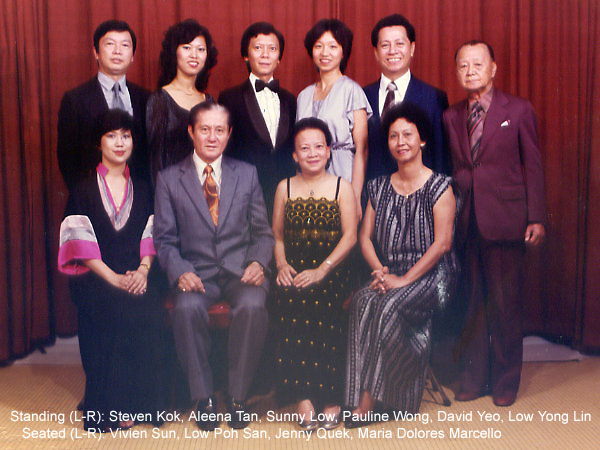 The Singapore Ballroom Dance Teachers' Association (SBDTA) is a non-profit organisation that governs the professional and amateur Ballroom & Latin dancers in Singapore. It was founded in 1980 by a group of 10 professional dance teachers – the late Mr Low Poh San, the late Mr Low Yong Lin, the late Ms Jenny Quek, the late Ms Maria Dolores Marcello, Mr Sunny Low, Mr Steven Kok, Mrs Vivien Kok, Miss Aleena Tan, Miss Pauline Wong and Mr David Yeo.
In 1988, SBDTA was granted probationary membership to the International Council of Ballroom Dancing (London) and three years later, successfully attained membership affiliation to the International Council of Ballroom Dancing (presently known as World Dance Council). SBDTA is also affiliated to the following international and regional organisations – International Dance Organisation, Ballroom Dancers Federation International, Asia Pacific Dance & Dance Sport Council and Asian Dance Council.
The SBDTA aims to promote Standard Ballroom and Latin-American dancing, as well as any form of dance with the aim of fostering friendship amongst dance aficionados and pushing standards of dance to newer heights. SBDTA also seeks to create opportunities for its members to become qualified dance teachers and acts as an advisory body in upholding the professionalism in establishing dance studios as well as organising local and international competitions.